Christmas Photo 2017 – Spherical Image – RICOH THETA
Every year Peter gets a great idea for our Christmas card.  This year is no exception.  It is his creative outlet.  The level of effort, time spent in front of the camera, amount of post processing, and man power for assembly varies from year to year.
The inspiration for this year's card was Cornett's new 360 degree camera, the RICON Theta.  Peter brought this camera home from work and the tinkering began.
The set for our first photo shoot was in our house and the results were not the best we could do.  We took a few shots outside that day, but it was more playing with the camera than having intentions of a Christmas card worthy shot.
We thought the outside shots had promise, so this beautiful afternoon was our second photo shoot.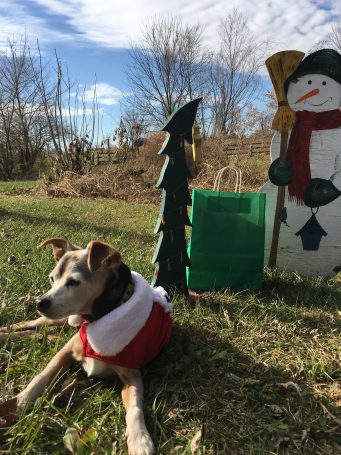 I thought some of you might like a look behind the scenes of the Cook Christmas card.  As the clouds came and went, photos were taken, settings changed, our furry house guest Murphy stayed out of most of the shots, and Pablo napped when he was not obediently sitting on a crate and looking at the camera.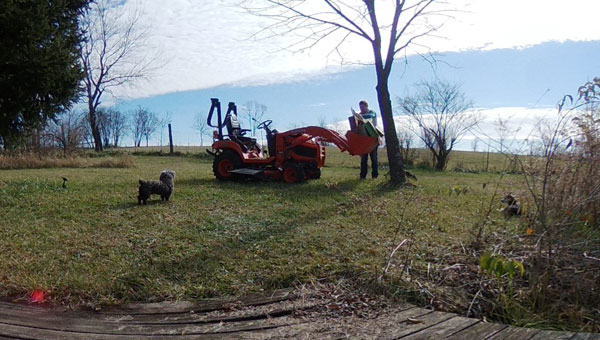 Christmas take Pablo and Murphy – Spherical Image – RICOH THETA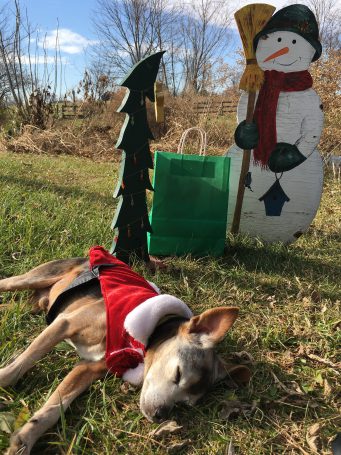 I enjoyed the nice day, watching my husband doing what he loves and creating something unique to share with our friends and family.
Behind the scenes 360 – Spherical Image – RICOH THETA
After the photo shoot, Peter put the camera on the tractor as I drove the props back to the house.  So I will leave you with a clean-up shot and wishes of a wonderful 2018!